If your home is in Pre-Foreclosure...…We can help you sell your home BEFORE a Foreclosure occurs and also help save your credit.
Have you considered selling your home in a Short Sale?
A Short Sale, also known as a "pre-foreclosure" sale, is when you sell your home for less than the balance remaining on your mortgage. If your mortgage company agrees to a short sale, then you can sell your home and pay off your mortgage balance with the proceeds....the bank takes the loss and then You can Walk-Away with a Fresh Start!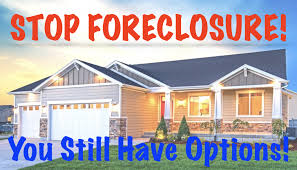 "Five Common Foreclosure Myths that can cost Homeowners a Fortune"
Myth #1: No matter what I do, I'm going to owe money to someone.

NOT TRUE. On most short sales, the seller is able to walk away owing the bank nothing. A bank loses way less money on a short sale than a normal foreclosure. In return for helping them, they will help you out.

Myth #2: A Foreclosure will go off my record in 3-5 years.

NOT TRUE. You might be able to get a loan after 5 years, but the bank could come back and get a judgment for the money they lost from the foreclosure.
Myth #3: A Short Sale will take 8-10 months or longer to close.

NOT TRUE. This is the case when the Realtor does not know what they are doing. Our short sales process averages 60-90 days. We have done numerous short sales with banks ranging from Chase to Bank of America to Wells Fargo.

Myth #4: Banks and lenders rarely accept short sales.

NOT TRUE. We are able to get short sales accepted most of the time. The banks would rather do a short sale than foreclose on the home, because they lose less money and they would rather the home be occupied than vacant.

Myth #5: A short sale is no less damaging to my credit than a foreclosure.

NOT TRUE. Fannie Mae and Freddie Mac, who hold the loans on most of the homes, don't think so. They recently changed their requirements where you could get a new loan after only two years from a short sale. If you give your house back to the bank, you have to wait at least 5 – 7 years. Foreclosures can be more damaging than even a bankruptcy.
NOW, FOR THE GOOD NEWS...................... Fortunately, the Southwest Florida housing market is on the rise and the inventory of homes is low.
Here is a quick and easy way to get a REAL offer from Motivated Buyers that are ready to buy NOW.
1. Go to: Carol-Joe.com and click onto the "HOW CAN WE HELP YOU" Tab. Then fill out the form with information about your home and click submit.
2. Or, if you aren't near a computer, then grab your phone and call or text Joe at 239-405-4233 for information.
…………..We have Pre-Qualified Investors looking for distressed properties to invest in. If the Investor likes your home, then you can sell it for CASH which the Bank will like, and avoid all of the normal home selling hassles and delays, like appraisals and inspections.
Here is what will happen after you reach out to us:
We will determine the sales price based on the comparable properties currently listed and sold within the past 6 months.

We initiate a listing agreement and then list your home for sale on the Multiple Listing Service (MLS)

A contract of sale is written, signed by you and then presented to the Bank/Lender for their approval.

Your Bank will pay our commission on top of that.

"You pay no money out of pocket". All of the sale expenses are paid by the bank from the proceeds of the sale - when the sale closes, even back taxes and any association fees.
Remember.....There Is No Risk
"You Are Not Obligated To Us Or The Buyer". You only sell your home if the price and terms are agreeable to you and the bank agrees to accept the purchase price. You will not be asked to pay any mortgage shortfall.
Avoid all of that hassle and aggravation of dealing with a Foreclosure. Act now so you can be free to move on with your life!
Go to Carol-Joe.com and click onto the "HOW CAN WE HELP YOU" tab. Then fill out the form and submit, or simply call (239) 405-4233 and ask for "Short Sale" help.
We will break down exactly how we can work together to avoid any foreclosure and answer any questions you may have. We look forward to hearing from you. And most important, all of our communications will be held in strict confidence. Remember, we work for you….not the bank!
Best Regards,
Carol and Joe Matarazzo, Foreclosure and Short Sale Specialists
Premiere Plus Realty
P.S. Depending on your lender and individual circumstances, We may even be able to get you up to $3,000 for your relocation expenses.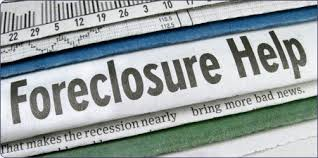 *Not intended to solicit properties already listed for sale with another real estate agent.